Description
Description
Novexiz® Terminalia Arjuna Stem Bark Extract maintain healthy pumping activity of heart, promotes heart muscle strength. It helps in promoting coronary artery blood flow, reducing the chances of clot formation by reducing lipid accumulation in the arteries and support healthy cardiac rhythm. Arjuna regulates healthy blood pressure, support normal cardiovascular function and promote cardiorespiratory endurance. It also support enhancement of prostaglandins and reduce risk of coronary heart trouble. Act as a adjuvant in ischemic heart disease & regulates cholesterol & triglyceride level in blood. Arjuna increases superoxide dimutase, glutathione and catalase levels and demonstrates effectiveness against oxidative stress Bioactive compounds flavonoids & tannins act as natural antioxidants, that protects heart tissue against free radical induced oxidative damage and also helps manage the effects of stress and nervousness.
Key Ingredients
Terminalia arjuna Bark Extract
Terminalia Arjuna bark is rich in saponnins, Tanins, flavonoids, ellagic acid, gallic acid, Oligomeric proanthocyanidins, Phytosterols, and minerals including calcium, zinc, magnesium, and copper. It supports normal cardiovascular function and natural antioxidant support.
Glycyrrhiza glabra Root Extract
Glycyrrhiza glabra Root Extract have potential benefits for cardiac health due to its antioxidant properties, anti-inflammatory effects, potential blood pressure regulation, cholesterol-lowering capabilities, and support in maintaining a healthy cardiovascular system. Also, it provides potential benefits for gut health due to its anti-inflammatory properties, ability to soothe the digestive system, potential for relieving gastrointestinal discomfort, support in maintaining gut flora balance, and aiding in overall digestive wellness.
Cichorium intybus Root Extract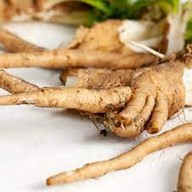 Chicory offers potential benefits for cardiac health due to its ability to lower blood pressure, reduce cholesterol levels, provide antioxidant support, improve blood vessel function, and promote overall cardiovascular well-being. Chicory is a natural prebiotic that can support gut health by promoting the growth of beneficial gut bacteria, improving digestion, enhancing nutrient absorption, boosting the immune system, and potentially alleviating gastrointestinal discomfort. Incorporating chicory into the diet can be a valuable addition to promote a healthy gut microbiome.
Piper nigrum Fruit Extract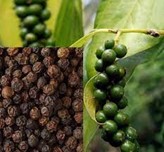 Piper nigrum, commonly known as black pepper, may offer potential benefits for cardiac health due to its antioxidant properties, potential to reduce inflammation, ability to improve blood circulation, potential to regulate blood pressure, and overall support in maintaining a healthy cardiovascular system. It can improve the body's ability to absorb essential vitamins and minerals, leading to more efficient nutrient utilization and potential health benefits.