Description
Description
Key Ingredients
Curcuma longa Rhizome Extract
Curcuma longa, also known as turmeric, provides potential benefits for bone and joint health. Its active compound, curcumin, exhibits potent anti-inflammatory properties that may help reduce joint pain and inflammation, making it beneficial for conditions like arthritis. Turmeric's antioxidant abilities can protect joint tissues from oxidative damage and support joint function. Regular consumption of curcuma longa may contribute to improved bone and joint comfort, mobility, and overall musculoskeletal well-being. Adding turmeric to the diet or using it as a supplement can be an effective natural remedy for promoting joint health.
Glycyrrhiza glabra Root Extract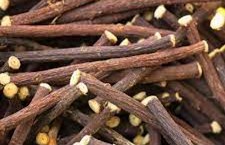 Glycyrrhiza glabra Root, or licorice root has anti-inflammatory properties, which reducing joint inflammation and relieving pain. Support for collagen production, aiding in the maintenance of healthy joint tissues. Potential to alleviate symptoms of arthritis and improve joint mobility. May help protect against oxidative stress, maintaining joint function. Contains compounds that could promote joint flexibility and overall joint well-being. Additionally, may offer potential benefits for gut health as a prebiotic, promoting the growth of beneficial gut bacteria and supporting a balanced gut microbiome. Its anti-inflammatory properties may help soothe digestive discomfort and improve overall gastrointestinal function. Licorice root may also act as a mild laxative, aiding in regular bowel movements and promoting digestive wellness.
Cichorium intybus Root Extract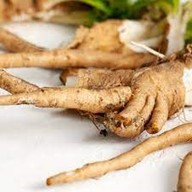 Rich in minerals like calcium and magnesium, supporting joint strength and flexibility. Potential to improve joint mobility and reduce stiffness. Chicory is a natural prebiotic that can provide several benefits for gut health, as it promotes the growth of beneficial gut bacteria, improves the balance of the gut microbiome, and supports digestive wellness. Its inulin content acts as a soluble fiber, aiding in regular bowel movements and reducing constipation. Chicory's prebiotic properties can help enhance nutrient absorption, boost the immune system, and potentially alleviate gastrointestinal discomfort.
Piper nigrum Fruit Extract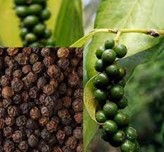 Contains piperine, which may enhance the absorption of other joint-supportive nutrients. Potential to improve joint flexibility and mobility. May help prevent age-related joint degeneration. It can improve the body's ability to absorb essential vitamins and minerals, leading to more efficient nutrient utilization and potential health benefits.