Description
Description
Support the cognitive function, emotional, and behavioral symptoms and improve quality of life
Key Ingredients
Ginkgo biloba Leaves Extract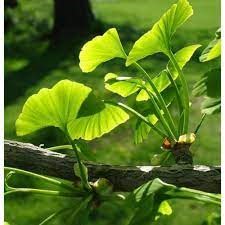 Ginkgo biloba may potentially improve cognitive function and memory in some individuals with dementia and Alzheimer's disease due to its antioxidant and anti-inflammatory properties, though scientific evidence remains inconclusive and more research is needed.
Curcuma longa Rhizome Extract
Curcuma longa, commonly known as turmeric, has shown promise in potentially slowing down cognitive decline and reducing the risk of dementia and Alzheimer's disease due to its active compound curcumin, which exhibits neuroprotective and anti-inflammatory properties.
Withania somnifera Root Extract
Withania somnifera, commonly known as ashwagandha, offers potential benefits for bone and joint health. Its root extract exhibits anti-inflammatory properties that may help reduce joint pain and swelling, particularly in conditions like arthritis. Ashwagandha's adaptogenic effects may support the body's stress response, which can be beneficial for overall joint health. The extract's antioxidant properties may protect joint tissues from oxidative damage, promoting joint function and comfort. Regular consumption of Withania somnifera root extract may contribute to improved bone and joint mobility and overall musculoskeletal well-being.
Centella asiatica Whole plant Extract
Centella asiatica, commonly named gotu kola, is an Ayurvedic herb used to enhance memory and nerve function.
Melissa officinalis Leaves Extract
Melissa officinalis extract has efficacy in the management of mild to moderate Alzheimer's disease.
Garcinia mangostana Pericarpium Extract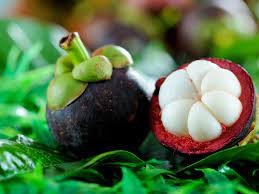 Garcinia mangostana's active constituent is α-Mangostin (α-M), which is a natural xanthone and possesses versatile biological activities. α-M has a therapeutic potential to treat Alzheimer's disease (AD) because of its anti-inflammatory, antioxidative, and neuroprotective activities.
Salvia miltiorrhiza Root Extract
Salvia miltiorrhiza, also known as Danshen, has shown some potential benefits for dementia and Alzheimer's disease due to its active compounds with antioxidant and anti-inflammatory properties. Salvia miltiorrhiza have neuroprotective effects and could potentially improve cognitive function and memory.
Glycyrrhiza glabra Root Extract
Glycyrrhiza glabra (Licorice) may benefit mental health by acting as an adaptogen, supporting adrenal gland function, and potentially exerting antidepressant and anxiolytic effects. Licorice root, may offer potential benefits for gut health as a prebiotic, promoting the growth of beneficial gut bacteria and supporting a balanced gut microbiome. Its anti-inflammatory properties may help soothe digestive discomfort and improve overall gastrointestinal function. Licorice root may also act as a mild laxative, aiding in regular bowel movements and promoting digestive wellness.
Cichorium intybus Root Extract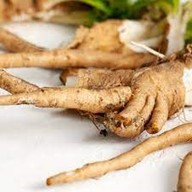 Acting as a mild sedative, promoting relaxation and reducing anxiety. Containing antioxidants that protect against oxidative stress, supporting brain health. Assisting in digestion, which can indirectly impact mood and cognitive function. Potentially aiding in reducing inflammation, linked to improved mental well-being. The presence of prebiotic fibers may positively influence gut-brain communication, supporting overall mental health.
Piper nigrum Fruit Extract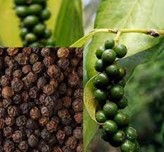 It can improve the body's ability to absorb essential vitamins and minerals, leading to more efficient nutrient utilization and potential health benefits. Enhancing cognitive function and memory due to its active compound, piperine. Acting as an antidepressant by influencing serotonin and dopamine levels in the brain. Possessing neuroprotective properties, helping to safeguard brain health. Its stimulating properties may promote mental alertness and focus. The combination of these benefits may contribute to overall improved mood and mental well-being.