Description
Description
Traditionally used for vitality. Black ginger is famous for its benefits to improve erectile function, increase sperm density. Also black ginger can be used to improve the performance of physical fitness and muscular endurance.
Key Ingredients
Kaempferia parviflora Rhizome Extract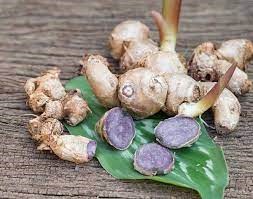 Kaempferia parviflora, also known as Thai Black Ginger, offers benefits for sexual function through its potential to support libido and enhance erectile function. It contains bioactive compounds that may improve blood flow to the genital area, leading to increased sexual arousal and performance. Additionally, Thai Black Ginger's adaptogenic properties may help reduce stress and anxiety, which can positively impact sexual health. Including Kaempferia parviflora in one's wellness regimen may promote overall sexual well-being and improve sexual function in men.
Glycyrrhiza glabra Root Extract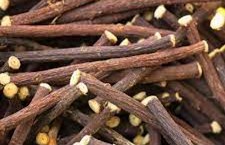 Glycyrrhiza glabra (Licorice) potential to support hormonal balance, particularly by inhibiting the enzyme that converts testosterone to dihydrotestosterone (DHT), which is associated with male pattern baldness. By supporting hormonal health, licorice may also help improve libido and sexual function in men.
It offers potential benefits for gut health as a prebiotic, promoting the growth of beneficial gut bacteria and supporting a balanced gut microbiome. Its anti-inflammatory properties may help soothe digestive discomfort and improve overall gastrointestinal function. Licorice root may also act as a mild laxative, aiding in regular bowel movements and promoting digestive wellness.

Cichorium intybus Root Extract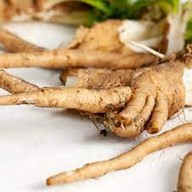 Cichorium intybus (Chicory) potential to support prostate health. The plant contains compounds that may help reduce inflammation in the prostate gland and support its proper function.
Chicory is a natural prebiotic that can provide several benefits for gut health, as it promotes the growth of beneficial gut bacteria, improves the balance of the gut microbiome, and supports digestive wellness. Its inulin content acts as a soluble fiber, aiding in regular bowel movements and reducing constipation. Chicory's prebiotic properties can help enhance nutrient absorption, boost the immune system, and potentially alleviate gastrointestinal discomfort.

Piper nigrum Fruit Extract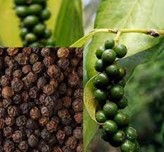 It can improve the body's ability to absorb essential vitamins and minerals, leading to more efficient nutrient utilization and potential health benefits.