Description
Description
A Novexiz® ZakiSis capsule is an ayurvedic brain tonic for neuro care and concentration & sharp focus. This memory booster capsule is unique combination of synbiotics & effective herbs which provide nutrition and oxygen to brain, increase production of brain cells and increase number of neurotransmitters to keep the brain sharp and active. ZakiSis capsules is a combination of potential herbs like Bacopa monnieri, Convolvulus pluricaulis, Withania somnifera, Acorus calamus which supports the brain cells and increase the secretion of chemicals related with learning and memory. Bacopa monnieri act as nerve tonic helps in improving memory and sharpen the level of alertness. Acorus calamus specifically targets the nervous system and penetrates deep into the brain tissues. It removes toxins from the subtle channels in the mind which helps to corrects speech defects, neuralgia, laziness, and emotional imbalance. Withania somnifera supports the nervous system by increasing performance, endurance and decreasing level of stress that helps to improve the memory power. Convolvulus pluricaulis calm and soothes the mind, act as cerebral tonic and improves cognitive function.
Key Ingredients
Bacopa monnieri Whole plant Extract
Helps in improving memory.
Acorus calamus Rhizome Extract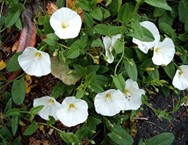 Cerebral tonic and mood elevator.
Withania somnifera Root Extract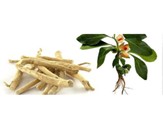 Nerve tonic and reduces mental stress.
Convolvulus pluricaulis whole plant Extract
Convolvulus pluricaulis (Shankhpushpi) may benefit mental health by acting as an adaptogen, reducing stress and anxiety levels, enhancing cognitive function and memory retention, promoting a calm and focused mind, and potentially improving sleep quality.
Glycyrrhiza glabra Root Extract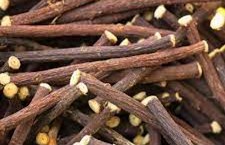 Glycyrrhiza glabra (Licorice) may benefit mental health by acting as an adaptogen, supporting adrenal gland function, and potentially exerting antidepressant and anxiolytic effects. Licorice root, may offer potential benefits for gut health as a prebiotic, promoting the growth of beneficial gut bacteria and supporting a balanced gut microbiome. Its anti-inflammatory properties may help soothe digestive discomfort and improve overall gastrointestinal function. Licorice root may also act as a mild laxative, aiding in regular bowel movements and promoting digestive wellness.
Cichorium intybus Root Extract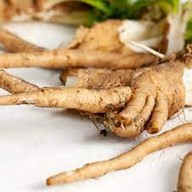 Acting as a mild sedative, promoting relaxation and reducing anxiety. Containing antioxidants that protect against oxidative stress, supporting brain health. Assisting in digestion, which can indirectly impact mood and cognitive function. Potentially aiding in reducing inflammation, linked to improved mental well-being. The presence of prebiotic fibers may positively influence gut-brain communication, supporting overall mental health.
Piper nigrum Fruit Extract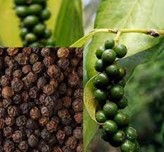 It can improve the body's ability to absorb essential vitamins and minerals, leading to more efficient nutrient utilization and potential health benefits. Enhancing cognitive function and memory due to its active compound, piperine. Acting as an antidepressant by influencing serotonin and dopamine levels in the brain. Possessing neuroprotective properties, helping to safeguard brain health. Its stimulating properties may promote mental alertness and focus. The combination of these benefits may contribute to overall improved mood and mental well-being.