Description
Description
Novexiz® Aegle marmelos Extract helps reduces the frequency of bowel movements and relieves intestinal pain and spasms. Bael also shown anthelmintic, antiviral, and anti inflammatory effects, which work against diarrhoea-causing microorganisms and its ill effects on the intestines. It helps heal ulcerated inner mucous lining of the stomach & intestines and reduction of intestinal lining inflammation. It also support for regulating intestinal flora, aid nutritional support, promotes healthy digestion, support colon and bowel cleanser. Bael is helpful in management of Irritable bowel syndrome and colitis as it improves overall functioning of the digestive system.
Key Ingredients
Aegle marmelos Fruit Extract
Aegle marmelos (Bael fruit) is used to promote healthy bowel movement and alleviate constipation due to its natural laxative properties. The fruit's fibrous content aids in regulating bowel movements, while its soothing and anti-inflammatory effects on the digestive system can help ease discomfort and promote regularity. Bael fruit is also known for its ability to strengthen the intestinal muscles, contributing to improved bowel function and overall digestive health.
Glycyrrhiza glabra Root Extract
Glycyrrhiza glabra Root, or licorice root, improved insulin sensitivity, Inhibition of glucose absorption, and Stimulation of insulin secretion. It has potential benefits for gut health as a prebiotic, promoting the growth of beneficial gut bacteria and supporting a balanced gut microbiome. Its anti-inflammatory properties may help soothe digestive discomfort and improve overall gastrointestinal function. Licorice root may also act as a mild laxative, aiding in regular bowel movements and promoting digestive wellness.
Cichorium intybus Root Extract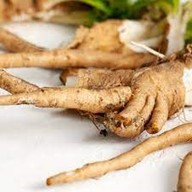 Chicory contains inulin, a type of soluble fiber that helps regulate blood sugar levels by slowing down the absorption of glucose in the intestines. It improved insulin sensitivity, protective effect on pancreatic beta cells, the cells responsible for producing insulin, potentially preserving their function. Chicory is a natural prebiotic that can provide several benefits for gut health, as it promotes the growth of beneficial gut bacteria, improves the balance of the gut microbiome, and supports digestive wellness. Its inulin content acts as a soluble fiber, aiding in regular bowel movements and reducing constipation. Chicory's prebiotic properties can help enhance nutrient absorption, boost the immune system, and potentially alleviate gastrointestinal discomfort.
Piper nigrum Fruit Extract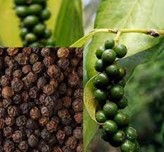 Its active compound, piperine, which has been shown to improve insulin sensitivity and have anti-diabetic effects It can improve the body's ability to absorb essential vitamins and minerals, leading to more efficient nutrient utilization and potential health benefits.