Description
Description

Novexiz Momordica Charantia extracts support restoration of functional pancreatic beta cells; helps increase fluid and sodium retention & maintain healthy glucose levels. It is enriched with natural source of vitamins, minerals, nutrients and hypoglycemic active component plant insulin that helps in lowering blood sugar level and regulates metabolism naturally. It also helps in activating a protein that plays a vital role in the metabolism of carbohydrates and supports the absorption of glucose. The natural powerful antioxidants present in karela helps reduce the risk of glucose instability complications by scavenge cell-damaging effects of free radicals. In addition it also works as a Blood Purifier & detoxifies liver and removes toxins present in body thus helps to maintain healthy and strong Liver.
Key Ingredients

Momordica Charantia Fruit Extract
Momordica charantia, commonly known as Bitter gourd or Bitter melon, has shown promising benefits for individuals with diabetes. It contains active compounds like charantin, vicine, and polypeptide-p that contribute to its antidiabetic properties. These compounds may help lower blood sugar levels by increasing insulin sensitivity and improving glucose uptake in cells. Additionally, bitter gourd may inhibit glucose production in the liver, reducing post-meal blood sugar spikes. Its antioxidant content helps protect against oxidative stress, which is particularly important for individuals with diabetes, as they are more susceptible to complications caused by free radicals. Furthermore, bitter gourd's low-calorie and high-fiber nature can aid in weight management, supporting better glycemic control. It is also rich source of essential vitamins like A, B1, C, folic acid, hepatoflavin, dietary fiber, minerals like iron, magnesium and antioxidants which helps to improve the overall health.
Glycyrrhiza glabra Root Extract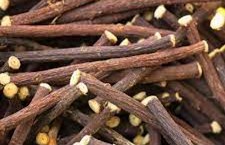 Glycyrrhiza glabra Root, or licorice root, improved insulin sensitivity, Inhibition of glucose absorption, and Stimulation of insulin secretion. It has potential benefits for gut health as a prebiotic, promoting the growth of beneficial gut bacteria and supporting a balanced gut microbiome. Its anti-inflammatory properties may help soothe digestive discomfort and improve overall gastrointestinal function. Licorice root may also act as a mild laxative, aiding in regular bowel movements and promoting digestive wellness.
Cichorium intybus Root Extract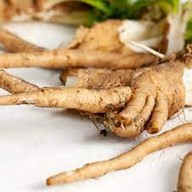 Chicory contains inulin, a type of soluble fiber that helps regulate blood sugar levels by slowing down the absorption of glucose in the intestines. It improved insulin sensitivity, protective effect on pancreatic beta cells, the cells responsible for producing insulin, potentially preserving their function.
Chicory is a natural prebiotic that can provide several benefits for gut health, as it promotes the growth of beneficial gut bacteria, improves the balance of the gut microbiome, and supports digestive wellness. Its inulin content acts as a soluble fiber, aiding in regular bowel movements and reducing constipation. Chicory's prebiotic properties can help enhance nutrient absorption, boost the immune system, and potentially alleviate gastrointestinal discomfort.

Piper nigrum Fruit Extract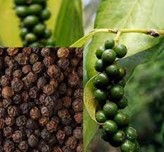 Its active compound, piperine, which has been shown to improve insulin sensitivity and have anti-diabetic effects It can improve the body's ability to absorb essential vitamins and minerals, leading to more efficient nutrient utilization and potential health benefits.