Description
Description
Novexiz® Withania Somnifera Extract act as natural stress-buster helps reduce cortisol levels and relieve stress and anxiety. The bioactive component withanolides serve as important hormone precursors that can convert into human physiologic hormones as needed and promotes stress relief & general well-being. Medicinal herb is an adaptogen, packed with rich source of antioxidants helps protect the body against cell damage caused by free radicals and reduces the effects of chronic stress. It helps improving serum testosterone levels and helps boost energy levels, stamina and vitality. It is a rejuvenating, revitalizing herb boosting immunity and promotes overall general health.
Key Ingredients
Withania somnifera Root Extract
Powerful anti-oxidant reported to have anti stress effect.
Glycyrrhiza glabra Root Extract
Glycyrrhiza glabra Root, or licorice root, may offer potential benefits for gut health as a prebiotic, promoting the growth of beneficial gut bacteria and supporting a balanced gut microbiome. Its anti-inflammatory properties may help soothe digestive discomfort and improve overall gastrointestinal function. Licorice root may also act as a mild laxative, aiding in regular bowel movements and promoting digestive wellness.
Cichorium intybus Root Extract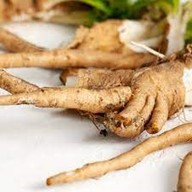 Chicory is a natural prebiotic that can provide several benefits for gut health, as it promotes the growth of beneficial gut bacteria, improves the balance of the gut microbiome, and supports digestive wellness. Its inulin content acts as a soluble fiber, aiding in regular bowel movements and reducing constipation. Chicory's prebiotic properties can help enhance nutrient absorption, boost the immune system, and potentially alleviate gastrointestinal discomfort.
Piper nigrum Fruit Extract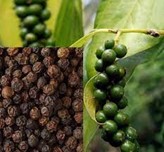 It can improve the body's ability to absorb essential vitamins and minerals, leading to more efficient nutrient utilization and potential health benefits.