Description
Description
Novexiz® Silybum Marianum extract (Milk Thistle) is a strong antioxidant that inhibit the chances of oxidative stress (free radical) induced liver damage. Silybum Marianum supports liver health and may prevent drug, alcohol or toxin-induced liver injury by inhibiting the entry of toxic substances into the liver cells and maintaining the liver cell membrane structure . Sillymarin helps to restore natural antioxidant glutathione, superoxide dismutase levels in the liver and also promote liver cell regeneration. Milk Thistle helps reduce the damaging effect of free radicals derived from the metabolism of toxic substances. It also helps to reduce cholesterol by stimulating the secretion of bile from the liver and may aid fat digestion & prevent body from storing excess fat.
Key Ingredients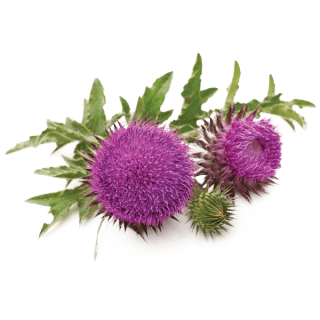 Silybum marianum Seed Extract 
Its main bioactive compund silymarin is known to increase glutathione and superoxide dismutase (a powerful antioxidant that is decisive in liver detoxification). It may also help to reinforce liver cells.
Piper nigrum Seed Extract 
Its active component piperine enhances absorption of herbs, modifies drug metabolism and improves bioavailability.
Glycyrrhiza glabra Root Extract
Glycyrrhiza glabra or Licorice root can be one of advantageous sources of probiotic substances, including fructans. Licorice root extract has a sufficient fructan level to provide good resistance of probiotic bacteria to acidity/alkalinity gradient.