Description
Description
Novexiz® Silybum Marianum extract (Milk Thistle) is a strong antioxidant that inhibit the chances of oxidative stress (free radical) induced liver damage. Silybum Marianum supports liver health and may prevent drug, alcohol or toxin-induced liver injury by inhibiting the entry of toxic substances into the liver cells and maintaining the liver cell membrane structure . Sillymarin helps to restore natural antioxidant glutathione, superoxide dismutase levels in the liver and also promote liver cell regeneration. Milk Thistle helps reduce the damaging effect of free radicals derived from the metabolism of toxic substances. It also helps to reduce cholesterol by stimulating the secretion of bile from the liver and may aid fat digestion & prevent body from storing excess fat.
Key Ingredients
Silybum marianum Fruit Extract
Silybum marianum, also known as Milk Thistle, offers benefits for liver function through its potential to support liver health and protect the liver from damage. The active compound in milk thistle, silymarin, has antioxidant and anti-inflammatory properties that help protect liver cells from oxidative stress and inflammation. It also promotes the regeneration of liver cells, aiding in the repair of damaged liver tissue. Milk thistle's hepatoprotective effects make it beneficial for individuals with liver conditions, such as fatty liver, hepatitis, or cirrhosis. Including milk thistle in one's wellness routine may contribute to overall liver health and function.
Glycyrrhiza glabra Root Extract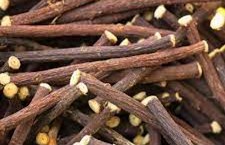 The active compounds in licorice, particularly glycyrrhizin, have been shown to possess hepatoprotective properties, helping to reduce oxidative stress and inflammation in the liver. Licorice may also aid in promoting liver detoxification processes and supporting the regeneration of liver cells, contributing to overall liver health and function.
licorice root, offers potential benefits for gut health as a prebiotic, promoting the growth of beneficial gut bacteria and supporting a balanced gut microbiome. Its anti-inflammatory properties may help soothe digestive discomfort and improve overall gastrointestinal function. Licorice root may also act as a mild laxative, aiding in regular bowel movements and promoting digestive wellness.
Cichorium intybus Root Extract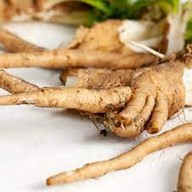 The plant contains compounds that may help enhance liver function by stimulating bile production, aiding in the digestion and elimination of toxins from the body. Chicory's antioxidant properties may also protect the liver from oxidative stress and inflammation, contributing to overall liver well-being.
Chicory is a natural prebiotic that can provide several benefits for gut health, as it promotes the growth of beneficial gut bacteria, improves the balance of the gut microbiome, and supports digestive wellness. Its inulin content acts as a soluble fiber, aiding in regular bowel movements and reducing constipation. Chicory's prebiotic properties can help enhance nutrient absorption, boost the immune system, and potentially alleviate gastrointestinal discomfort.

Piper nigrum Fruit Extract
It can improve the body's ability to absorb essential vitamins and minerals, leading to more efficient nutrient utilization and potential health benefits.