Description
Descriptions

Novexiz® Gymnema Sylvestre extract support healthy functioning of pancreatic cells,helps regulate blood sugar levels, healthy lipids levels and promotes glucose utilization. Gymnemic acids in Gymnema sylvestre can block the sugar receptors on your tongue, decreasing your ability to taste sweetness. This can lead to reduced sugar cravings. Gymnema increases the secretion of insulin from the insulin-secreting cells of the pancreas. It also suppresses the secretion of glucose by the liver and keeping the sugar level under control in people suffering from both diabetes type 1 & type 2. Gymnema also play a role in lowering bad LDL cholesterol , triglyceride levels, which can decrease your risk of heart disease and may help in weight management. Gymnema exhibits potent free-radical scavenging properties by its natural antioxidant effects and helps boost immunity.
Key Ingredients
Gymnema sylvestre Leaves Extract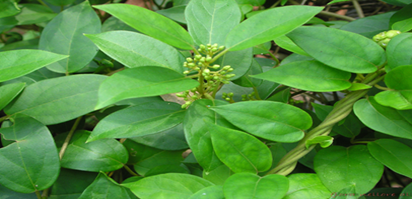 Gymnema sylvestre, also known as the "sugar destroyer," offers potential benefits for individuals with diabetes. Its active compounds, gymnemic acids, lower blood sugar levels by blocking sugar absorption in the intestines and increasing insulin sensitivity. The herb's anti-diabetic properties can support glycemic control and aid in managing diabetes. Gymnema sylvestre may also Fights sugar cravings by blocking sugar receptors in the tongue.
Glycyrrhiza glabra Root Extract
Glycyrrhiza glabra Root, or licorice root, improved insulin sensitivity, Inhibition of glucose absorption, and Stimulation of insulin secretion. It has potential benefits for gut health as a prebiotic, promoting the growth of beneficial gut bacteria and supporting a balanced gut microbiome. Its anti-inflammatory properties may help soothe digestive discomfort and improve overall gastrointestinal function. Licorice root may also act as a mild laxative, aiding in regular bowel movements and promoting digestive wellness.
Cichorium intybus Root Extract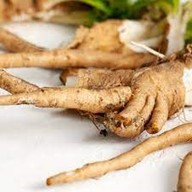 Chicory contains inulin, a type of soluble fiber that helps regulate blood sugar levels by slowing down the absorption of glucose in the intestines. It improved insulin sensitivity, protective effect on pancreatic beta cells, the cells responsible for producing insulin, potentially preserving their function.
Chicory is a natural prebiotic that can provide several benefits for gut health, as it promotes the growth of beneficial gut bacteria, improves the balance of the gut microbiome, and supports digestive wellness. Its inulin content acts as a soluble fiber, aiding in regular bowel movements and reducing constipation. Chicory's prebiotic properties can help enhance nutrient absorption, boost the immune system, and potentially alleviate gastrointestinal discomfort.

Piper nigrum Fruit Extract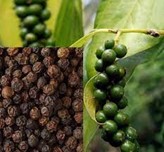 Its active compound, piperine, which has been shown to improve insulin sensitivity and have anti-diabetic effects It can improve the body's ability to absorb essential vitamins and minerals, leading to more efficient nutrient utilization and potential health benefits.