Description
Description
Novexiz® Moringa Pterygosperma Extract contains 90+ nutrients and 40+ antioxidants , also excellent source of vitamin A, vitamin B1, B2 and B3 , vitamin C, vitamin D, Vitamin E , minerals calcium, magnesium, potassium,Zinc,iron, essential amino acids, anti-oxidants, phyto nutrients,protein and dietary fibre, which help fight oxidative stress and boost body immune system. This super food known to improve vitality, sexual vigor, libido and promotes overall health. Vitamin A present in moringa is an important nutrient in sperm production and virility. Vitamin D, Saponin, Minerals like iron, calcium, and zinc present in moringa helps increase sperm count & sperm production and enhance sex hormones & increases testosterone levels in men. Extremely rich vitamins and minerals present in moringa increase blood flow to the penis and helps enhancing th erection and improve the sexual function of men.
Key Ingredients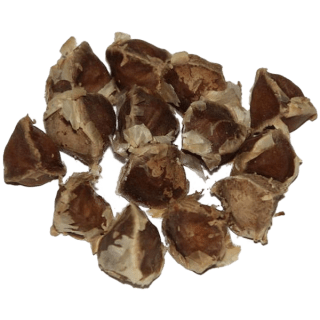 Moringa pterygosperma Leaves Extract
It contains numerous bioactive compounds; alkaloids, sesquiterpenes, coumarins and lignans, which promote sound sleep, relieve stress, improve brain function, enhance learning, and has antioxidant properties that provide various health benefits.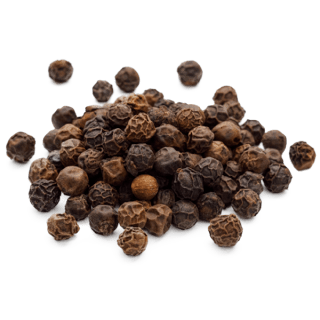 Piper nigrum Seed Extract 
Its active component piperine enhances absorption of herbs, modifies drug metabolism and improves bioavailability.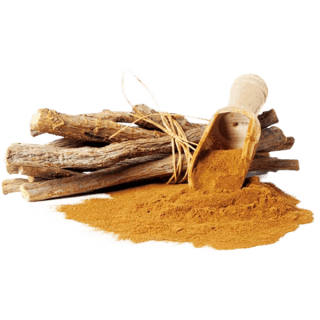 Glycyrrhiza glabra Root Extract
Glycyrrhiza glabra or Licorice root can be one of advantageous sources of probiotic substances, including fructans. Licorice root extract has a sufficient fructan level to provide good resistance of probiotic bacteria to acidity/alkalinity gradient.
Cichorium intybus Root Extract
Cichorium intybus root extract has one of the major component Inulin. It is a type of soluble fiber found in many plants. Inulin is a fructans used as prebiotic, meaning that it feeds the good bacteria in the gut.