Description
Description
Novexiz® LakiEx capsule is an herbal health supplement for healthy sexual life and is highly recommended for those Men who are suffering from sexual disorder like Erectile Dysfunction and Premature ejaculation. This sex power capsule is unique combination of highly effective, herbs which improves the blood circulation, help in achieving harder and stronger erection increases the stamina, vigor and vitality. LakiEx capsule contain herbs like Withania somnifera, Mucuna Pruriens, Anacyclus Pyrethrum, Asphaltum , Asteracantha longifolia, Hibiscus Abelmoschus and Myristica Fragrans herbs which bring happiness by provides energy and nutrition to the male reproductive system & maximizing the sexual performance. Withania somnifera increases the formation of sperm, improves the quality and quantity of sperms and also increases semen quantity and quality. It stimulates the production of nitric oxide and increase blood flow to the genitals and increases sexual drive. Mucuna Pruriens enhances libido and testosterone production. It also contains L-Dopa which is useful in increasing the sperm count. Anacyclus Pyrethrum motivates intimate urge and rejuvenates sexual health. It improves natural testosterone production, enhances erection strength, enhances prostate health, increases control over ejaculation and improves sperm count. Asphaltum Extract act as natural general tonic , rejuvenates the reproductive system, promotes testosterone level , reduces sexual depression , enhance stamina, vigour, and vitality. Asteracantha longifolia helps in increasing the testosterone levels and improves sexual stamina. Hibiscus Abelmoschus increase libido and improve the strength to the sexual organs for pleasure during sex. Myristica Fragrans is an aphrodisiac, which enhances sexual performance, vigor, vitality and potential herb for premature ejaculation. It has nervous stimulation properties, boosts penile erection, shortens refractory period and intensifies sexual activity in sustained manner.
Key Ingredients
Withania somnifera Root Extract
Powerful anti-oxidant reported to have anti stress effect
Curculigo orchioides Rhizome Extract
Increases the testosterone level and libido, and physical strength in men.
Pueraria tuberosa Root Extract
Known for its aphrodisiac properties.
Anacyclus pyrethrum Root Extract
Motivates intimate urge and rejuvenates.
Asphaltum Mineral Extract
Reduces sexual depression, elevates the mood and produces an erection.
Asteracantha longifolia Seed Extract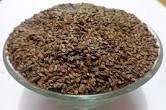 It helps in managing erectile dysfunction by increasing the testosterone levels. It also improves sexual stamina due to its aphrodisiac property.
Hibiscus abelmoschus Seed Extract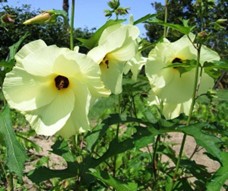 It has the aphrodisiac action to increase libido. It provides strength to the sexual organs for pleasure during sex.
Myristica fragrans Seed Extract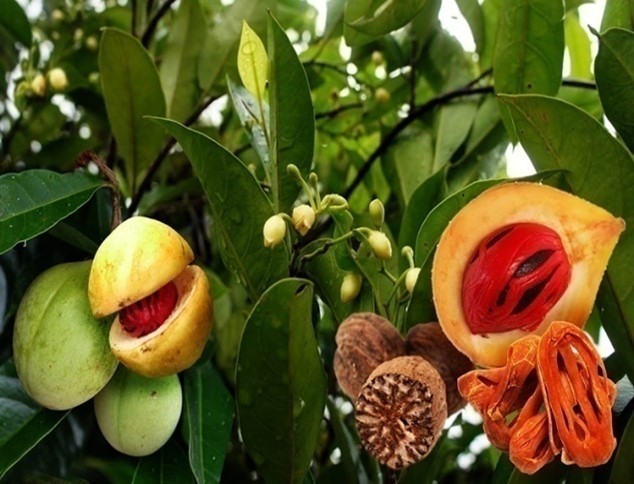 Enhances sexual performance, vigor and vitality.
Glycyrrhiza glabra Root Extract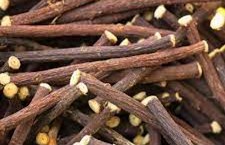 Glycyrrhiza glabra (Licorice) potential to support hormonal balance, particularly by inhibiting the enzyme that converts testosterone to dihydrotestosterone (DHT), which is associated with male pattern baldness. By supporting hormonal health, licorice may also help improve libido and sexual function in men.
It offers potential benefits for gut health as a prebiotic, promoting the growth of beneficial gut bacteria and supporting a balanced gut microbiome. Its anti-inflammatory properties may help soothe digestive discomfort and improve overall gastrointestinal function. Licorice root may also act as a mild laxative, aiding in regular bowel movements and promoting digestive wellness.

Cichorium intybus Root Extract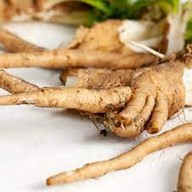 Cichorium intybus (Chicory) potential to support prostate health. The plant contains compounds that may help reduce inflammation in the prostate gland and support its proper function.
Chicory is a natural prebiotic that can provide several benefits for gut health, as it promotes the growth of beneficial gut bacteria, improves the balance of the gut microbiome, and supports digestive wellness. Its inulin content acts as a soluble fiber, aiding in regular bowel movements and reducing constipation. Chicory's prebiotic properties can help enhance nutrient absorption, boost the immune system, and potentially alleviate gastrointestinal discomfort.

Piper nigrum Fruit Extract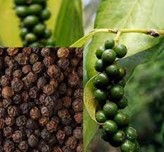 It can improve the body's ability to absorb essential vitamins and minerals, leading to more efficient nutrient utilization and potential health benefits.