Description
Description
Novexiz® GerdAmi capsule for GIT Care is a unique combination of herbal extracts and synbiotics which reduces acidity in stomach, relieves heartburn and discomfort. Herbal capsule contain Emblica officinalis, Tinospora cordifolia, Santalum album, Hedychium spicatum,, Picrorhiza kurroa, Adhatoda vasica and Glycyrrhiza glabra which stimulates the production of digestive enzymes, reduces gas formation and induces intestinal movements thus relieving you of constipation. Emblica Officinalis , Eclipta Alba & Synbiotics stimulates digestive and hepto protective system; thus improve the digestion, regulates bowel movement and act as a laxative. Adhatoda Vasica, Santalum Album, Hedychium Spicatum neutralize the acid and prevent the reflex action. Glycyrrhiza glabra protects the inflamed mucosa and prevents the ulceration. Adhatoda Vasica stops gastro intestinal bleeding. Synbiotics effective in H.Pylori associated gastric inflammation and helps in the absorption of nutrients.
Key Ingredients
Emblica officinalis Fruit Extract
Emblica officinalis, commonly known as Indian gooseberry or Amla, has been found to provide significant benefits for gastric health. Its natural antioxidant properties help in reducing gastric inflammation and oxidative stress, promoting a healthy digestive system. Amla also aids in enhancing gastric mucosal protection, preventing gastric ulcers and acidity. Regular consumption of Amla can contribute to soothing gastric discomfort and improving overall digestive function, making it a valuable natural remedy for gastric issues. Overall, it gives relief from indigestion and acid reflux.
Tinospora cordifolia Stem Extract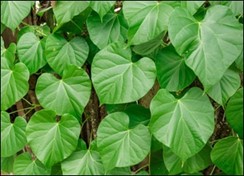 Tinospora cordifolia, also known as Guduchi or Giloy, offers several benefits for gastric health. It exhibits potent anti-inflammatory properties that help reduce gastric inflammation and irritation. Guduchi also possesses gastroprotective effects, shielding the gastric mucosa from damage and promoting healing of gastric ulcers. Additionally, it aids in balancing stomach acid levels, reducing the risk of acidity and heartburn. Regular consumption of Tinospora cordifolia can assist in improving overall gastric function and providing relief from various gastric issues.
Eclipta alba Herba Extract
Eclipta alba, commonly known as bhringraj, it is considered a traditional tonic for the gastrointestinal system, promoting overall digestive health. It acts as a good appetizer, relieves indigestion, annti-inflammatory effects and support liver function which is vital for digestion.
Santalum album Lignum Extract
Santalum album, or Indian sandalwood, offers potential benefits for gastric health due to its anti-inflammatory and antioxidant properties. It may protect the gastric mucosa, reduce inflammation, and balance stomach acid levels, providing relief from gastric issues like ulcers, irritation, and acidity. Also, it acts as principal cooling agent.
Hedychium spicatum Rhizome Extract
Hedychium spicatum, commonly known as spiked ginger lily, has demonstrated potential benefits for gastric health. Its anti-inflammatory properties help reduce gastric inflammation and discomfort, while its antioxidant effects protect the gastric mucosa and prevent oxidative stress. Regular consumption may aid in soothing the stomach lining, alleviating gastric irritation, and promoting overall digestive well-being. Helps in neutralizing acid.
Picrorhiza kurroa Rhizome Extract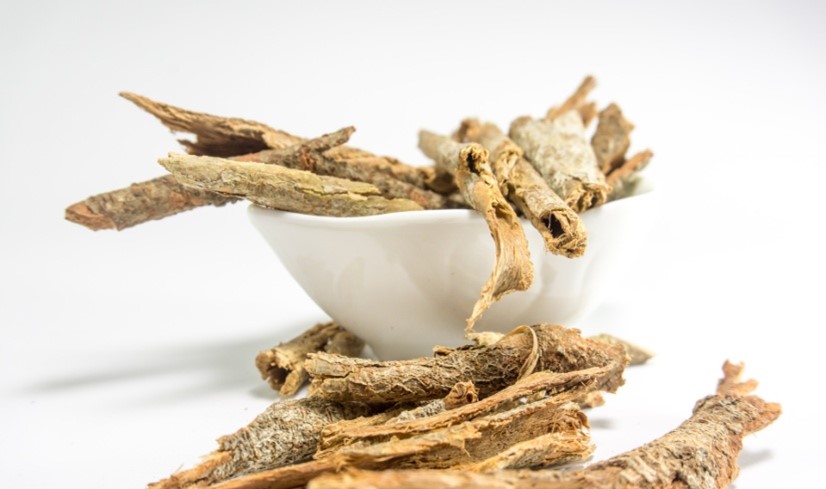 Picrorhiza kurroa, also known as Kutki, offers potential benefits for gastric health. Its gastroprotective effects may promote the healing of gastric ulcers and protect the gastric mucosa. Regular use of Picrorhiza kurroa may assist in balancing stomach acid levels, mitigating issues like acidity and heartburn. Hence it reduces burning sensation.
Adhatoda vasica Leaves Extract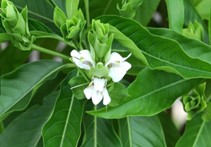 Adhatoda vasica, also known as Malabar nut, may provide benefits for gastric health. Its anti-inflammatory properties can help alleviate gastric inflammation and discomfort. The herb's gastroprotective effects may aid in healing gastric ulcers and protecting the gastric lining. Adhatoda vasica has the potential to soothe the stomach, reducing irritation and promoting overall digestive well-being. Helps stop local bleeding due to peptic ulcer.
Glycyrrhiza glabra Root Extract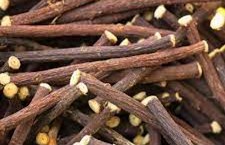 Glycyrrhiza glabra, commonly known as licorice root, have mucilaginous properties that may help soothe and protect the gastrointestinal lining. Licorice root's anti-spasmodic properties can help relax the muscles in the digestive tract, reducing spasms and cramps. It can help soothes upset stomach, relieves Indigestion and supports digestive enzymes.
Cichorium intybus Root Extract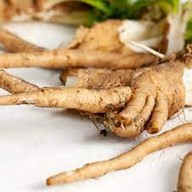 Cichorium intybus, commonly known as chicory, contains inulin, a type of soluble fiber that helps regulate bowel movements and promotes smoother digestion. The inulin in chicory acts as a prebiotic, promoting the growth of beneficial gut bacteria, which can improve bowel regularity and relieve constipation.
Piper nigrum Fruit Extract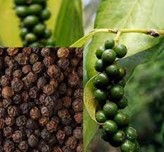 Piper nigrum, commonly known as black pepper, it stimulates digestive enzymes, improves gastrointestinal motility, and relieves gas and bloating. The herb's anti-inflammatory effects can ease digestive discomfort, and its ability to enhance appetite may be helpful for individuals with poor digestion.