Description
Description
Novexiz® Commiphora Wightii Extract helps to prevent the oxidization of cholesterol and subsequently control the hardening of the arteries. The bioactive ketonic steroid compounds are known as guggulsterone lower the overall cholesterol levels in the blood and prevent clogging of the arteries and also reduce the stickiness of platelets. Guggulu acts at the farnesoid X receptor and promotes the conversion of cholesterol into bile acids. It promotes detoxification, helps to remove toxins from the blood and has antioxidant properties & maintains cardiovascular health. It also supports losing weight in a natural way by decreasing the LDL levels & promoting HDL levels in the body. In addition, it also lowers triglyceride levels and maintains optimum cholesterol levels in the body.
Key Ingredients
Commiphora wightii Oleo-gum resin Extract 
Guggul resin consists of lignans, aliphatic tetrols, phenylpropanoids, terpenes, eugenol and myrcene. It promotes cardiovascular health and helps maintain a healthy cholestrol level.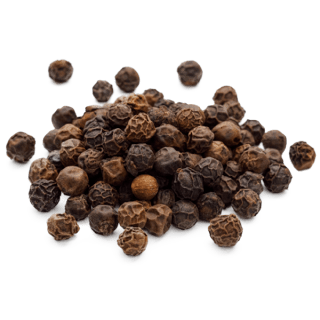 Piper nigrum Seed Extract 
Its active component piperine enhances absorption of herbs, modifies drug metabolism and improves bioavailability.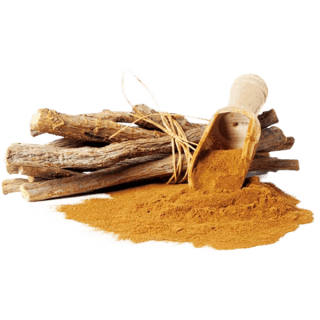 Glycyrrhiza glabra Root Extract
Glycyrrhiza glabra or Licorice root can be one of advantageous sources of probiotic substances, including fructans. Licorice root extract has a sufficient fructan level to provide good resistance of probiotic bacteria to acidity/alkalinity gradient.
Cichorium intybus Root Extract
Cichorium intybus root extract has one of the major component Inulin. It is a type of soluble fiber found in many plants. Inulin is a fructans used as prebiotic, meaning that it feeds the good bacteria in the gut.