Description
Description
Arthrospira Platensis or Spirulina Extract is super food enriched with various vitamins, minerals, protein, fatty acids, essential amino acids, beta carotene, chlorophyll, Phytonutrients, antioxidants, and has numerous health benefits. It is a natural detoxifier helps detoxify the body and builds up stamina & boost the body energy levels. Gamma linolenic acid helps lower triglycerides ,LDL cholesterol and also raises HDL , which makes it especially good for the heart. It also helps reduce high pressure, regulates blood sugar and support healthy cardiovascular function. It contain natural antioxidants boost immunity and also shown Neuroprotection effect for brain disorders & memory boosting.
Key Ingredients
Arthrospira platensis Algae Extract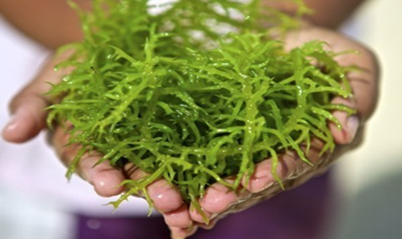 Arthrospira platensis, commonly known as Spirulina, offers benefits for general wellness through its potential to provide a rich source of essential nutrients, including vitamins, minerals, and protein. It is a natural source of antioxidants that help protect against oxidative stress and support overall cellular health. Spirulina's potential anti-inflammatory effects may contribute to a healthy immune system. Additionally, its bioactive compounds may aid in detoxification and support digestive health. Consuming Spirulina as part of a balanced diet may contribute to overall well-being and vitality.
It is enriched with essential nutrients, which contain about 60% protein, 12 different vitamins, beta-carotene and at least 8 minerals, Gamma linolenic acid, essential amino acids Histidine, Leucine, Lysine, phytonutrients and chlorophyll. The super food is rich source of protein, vitamins and minerals. Spirulina promtes heart & brain health and boost immunity.

Glycyrrhiza glabra Root Extract
Glycyrrhiza glabra Root, or licorice root, may offer potential benefits for gut health as a prebiotic, promoting the growth of beneficial gut bacteria and supporting a balanced gut microbiome. Its anti-inflammatory properties may help soothe digestive discomfort and improve overall gastrointestinal function. Licorice root may also act as a mild laxative, aiding in regular bowel movements and promoting digestive wellness.
Cichorium intybus Root Extract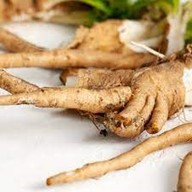 Chicory is a natural prebiotic that can provide several benefits for gut health, as it promotes the growth of beneficial gut bacteria, improves the balance of the gut microbiome, and supports digestive wellness. Its inulin content acts as a soluble fiber, aiding in regular bowel movements and reducing constipation. Chicory's prebiotic properties can help enhance nutrient absorption, boost the immune system, and potentially alleviate gastrointestinal discomfort.
Piper nigrum Fruit Extract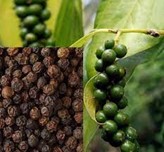 It can improve the body's ability to absorb essential vitamins and minerals, leading to more efficient nutrient utilization and potential health benefits.