Description
Description
Novexiz Tinospora Cordifolia Extract offers multiple health benefits and has a wide range of medicinal properties for treating different kinds of ailments. It is an Immunomodulator, helps boost immune system, also induce Th1 immune responses and has the ability to detoxify your liver. This herb may increase the body's resistance to infection by enhancing the effectiveness of white blood cells & alleviate allergies and symptoms of hay fever. Medicinal herb is packed with rich sources of antioxidants, which helps fight free radicals in the body that cause cell damage and deals with chronic skin disorders such as psoriasis or eczema. It also rejuvenate the body, helps builds a stronger digestive system and can eliminate abdominal pain. The herb is well known for its anti inflammatory properties, which helps reduce pain in patients suffering from arthritis, rheumatic issues, gout and inflammations.
Key Ingredients
Tinospora cordifolia Stem Extract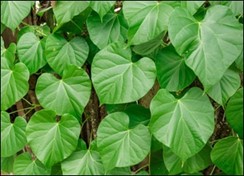 Excellent stress buster and also increases the activity of immune system.
Glycyrrhiza glabra Root Extract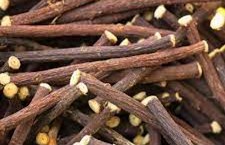 Licorice root has antiviral and antimicrobial properties, and these may help boost immunity. The glycyrrhizin in licorice may stimulate immunity and help fight several viral infections. Licorice root, may offer potential benefits for gut health as a prebiotic, promoting the growth of beneficial gut bacteria and supporting a balanced gut microbiome. Its anti-inflammatory properties may help soothe digestive discomfort and improve overall gastrointestinal function. Licorice root may also act as a mild laxative, aiding in regular bowel movements and promoting digestive wellness.
Cichorium intybus Root Extract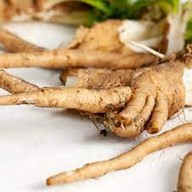 Chicory is a natural prebiotic that can provide several benefits for gut health, as it promotes the growth of beneficial gut bacteria, improves the balance of the gut microbiome, and supports digestive wellness. Its inulin content acts as a soluble fiber, aiding in regular bowel movements and reducing constipation. Chicory's prebiotic properties can help enhance nutrient absorption, boost the immune system, and potentially alleviate gastrointestinal discomfort.
Piper nigrum Fruit Extract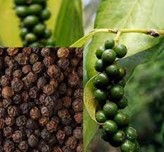 Black pepper's compounds have a role in boosting white blood cells. It can improve the body's ability to absorb essential vitamins and minerals, leading to more efficient nutrient utilization and potential health benefits.