Description
Description
Novexiz Plantago ovate extract is a natural bulk laxative, has the ability to swell up to 50 times its initial volume when added to liquid and form a gel-like substance. This bulking action stimulating the intestines, relieves the problem of chronic constipation, cleanses the system, and also plays an important role in maintaining regularity and general intestinal health. Psyllium Husk is combination of natural fibers, in which around 80% fibers are water soluble 20% are insoluble fibers and it is not absorbed by the intestines. It shown to helps reduce blood glucose level by regulating the release of insulin into the bloodstream and slow down our absorption of sugars and fats. It also shown to be helpful in promoting healthy cholesterol levels and helps in weight management. It contains a spongy fiber that helps to reduces appetite, improves digestion and manages weight. As stomach becomes bulky after multifold of water absorption and feels full for longer period of time, combat food cravings and sweeping bad cholesterol from stomach.
Key Ingredients
Plantago ovata Seed Powder
The main bioactive components of the mucilage are galctose, glucose, xylose and arabinose. It also contains a significant amount of lipid, sterol and proteins. It acts as natural laxative enriched with insoluble fibers.
Glycyrrhiza glabra Root Extract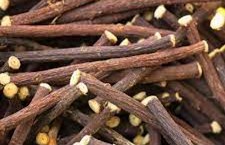 Glycyrrhiza glabra Root, or licorice root, may offer potential benefits for gut health as a prebiotic, promoting the growth of beneficial gut bacteria and supporting a balanced gut microbiome. Its anti-inflammatory properties may help soothe digestive discomfort and improve overall gastrointestinal function. Licorice root may also act as a mild laxative, aiding in regular bowel movements and promoting digestive wellness
Cichorium intybus Root Extract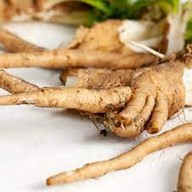 Chicory is a natural prebiotic that can provide several benefits for gut health, as it promotes the growth of beneficial gut bacteria, improves the balance of the gut microbiome, and supports digestive wellness. Its inulin content acts as a soluble fiber, aiding in regular bowel movements and reducing constipation. Chicory's prebiotic properties can help enhance nutrient absorption, boost the immune system, and potentially alleviate gastrointestinal discomfort.

Piper nigrum Fruit Extract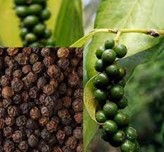 It can improve the body's ability to absorb essential vitamins and minerals, leading to more efficient nutrient utilization and potential health benefits.