Description
Description
Novexiz® Ocimum Sanctum Extract increases the activity of detoxification enzymes cytochrome P450 which helps deactivate toxic substances and helps to eliminate toxins from the body and also shows anti-microbial , anti-viral, anti-fungal & anti-inflammatory properties . Tulsi is highly beneficial for human health mainly due to its high nutrition's composition of vitamins, minerals, micronutrients, essential oils containing eugenol, camphor, flavonoids, nerol, and various terpenes. Tulsi helps to boost the immune system, suppress the cough center, reduces the intensity & frequency of cough and helps to expel phlegm from the chest, which makes great relief for coughs, cold, and other respiratory disorders. It is natural anti-oxidants protect the heart from harmful effects of free radicals and helps reducing cholesterol levels. In addition it also effective for all kinds of flu and infections with excellent healing powers.
Key Ingredients

Ocimum Sanctum Whole Plant Extract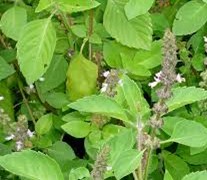 Ocimum sanctum, also known as Holy Basil or Tulsi, offers benefits for respiratory health through its potential to provide anti-inflammatory and antimicrobial effects, helping to reduce respiratory inflammation and fight against respiratory infections. Tulsi's antioxidant properties may protect the respiratory system from oxidative stress and damage caused by free radicals. Additionally, it is believed to support the immune system, promoting overall respiratory wellness.
Holy basil are packed with eugenol, methyl eugenol, ursolic acid, oleanolic acid, rosmarinic acid, linalool, carvacrol, caryophyllene, vitamin A, B6 , C, D3 and E, calcium, zinc, selenium, iron and chlorophyll. Holy basil boost immunity, improve respiratory and cardiovascular health.
Glycyrrhiza glabra Root Extract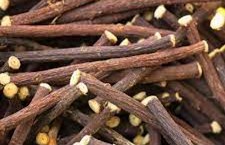 Glycyrrhiza glabra root, commonly known as licorice root, may offer potential benefits for the respiratory system due to its anti-inflammatory properties, which can help soothe the airways and reduce respiratory irritation. Its expectorant effect may aid in expelling mucus, thereby easing congestion and promoting clearer breathing. Licorice root's potential antiviral and antimicrobial properties may also support respiratory health. It also, provides potential benefits for gut health due to its anti-inflammatory properties, ability to soothe the digestive system, potential for relieving gastrointestinal discomfort, support in maintaining gut flora balance, and aiding in overall digestive wellness.
Cichorium intybus Root Extract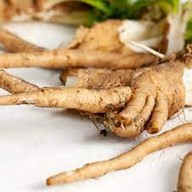 Potential benefits for the respiratory system due to its anti-inflammatory properties, which can help reduce respiratory inflammation and irritation. Its expectorant effect may aid in clearing mucus and easing congestion, promoting better respiratory function. Chicory is a natural prebiotic that can support gut health by promoting the growth of beneficial gut bacteria, improving digestion, enhancing nutrient absorption, boosting the immune system, and potentially alleviating gastrointestinal discomfort. Incorporating chicory into the diet can be a valuable addition to promote a healthy gut microbiome.
Piper nigrum Fruit Extract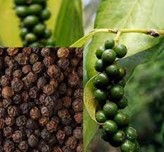 Peper helps to reduce respiratory inflammation and promote better breathing. Its potential antimicrobial effects may also support respiratory health by combating respiratory infections. It can improve the body's ability to absorb essential vitamins and minerals, leading to more efficient nutrient utilization and potential health benefits.