Description
Description
Novexiz® Ocimum Sanctum Extract increases the activity of detoxification enzymes cytochrome P450 which helps deactivate toxic substances and helps to eliminate toxins from the body and also shows anti-microbial , anti-viral, anti-fungal & anti-inflammatory properties . Tulsi is highly beneficial for human health mainly due to its high nutrition's composition of vitamins, minerals, micronutrients, essential oils containing eugenol, camphor, flavonoids, nerol, and various terpenes. Tulsi helps to boost the immune system, suppress the cough center, reduces the intensity & frequency of cough and helps to expel phlegm from the chest, which makes great relief for coughs, cold, and other respiratory disorders. It is natural anti-oxidants protect the heart from harmful effects of free radicals and helps reducing cholesterol levels. In addition it also effective for all kinds of flu and infections with excellent healing powers.
Key Ingredients
Ocimum sanctum Aerial Extract
Holy basil os packed with eugenol, methyl eugenol, ursolic acid, oleanolic acid, rosmarinic acid, linalool, carvacrol, caryophyllene, vitamin A,B6, C, D3 and E, calcium, zinc, selenium, iron and chlorophyll. Holy basil boosts immunity, improves respiratory and cardiovascular health.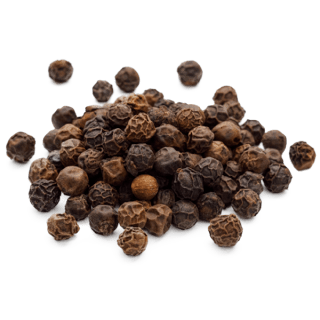 Piper nigrum Seed Extract 
Its active component piperine enhances absorption of herbs, modifies drug metabolism and improves bioavailability.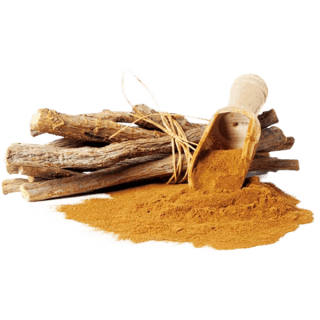 Glycyrrhiza glabra Root Extract
Glycyrrhiza glabra or Licorice root can be one of advantageous sources of probiotic substances, including fructans. Licorice root extract has a sufficient fructan level to provide good resistance of probiotic bacteria to acidity/alkalinity gradient.
Cichorium intybus Root Extract
Cichorium intybus root extract has one of the major component Inulin. It is a type of soluble fiber found in many plants. Inulin is a fructans used as prebiotic, meaning that it feeds the good bacteria in the gut.