Description
Description
Novexiz® Asparagus racemosus Extract contains saponins, steroidal glycosides as active component, which supports healthy production of milk in lactating mothers and aids in balancing the system. Nutritious enriched in the herb nourishes body with optimal nutrients and boosts overall immune system. Herb helpful in relieving menopausal & post menopausal symptoms like cramps, excessive bleeding, pain and bloating. It Supports reproductive health by toning & nourishing the female reproductive organs and helpful in increasing vitality & libido. Rejuvenating herb that support in cooling the body, strengthens & nourishes the tissue treats weakness and improves overall health due to its nourishing effect.
Key Ingredients
Withania somnifera Root Extract
Powerful anti-oxidant reported to have anti stress effect.
Glycyrrhiza glabra Root Extract
Glycyrrhiza glabra Root, or licorice root, may offer potential benefits for gut health as a prebiotic, promoting the growth of beneficial gut bacteria and supporting a balanced gut microbiome. Its anti-inflammatory properties may help soothe digestive discomfort and improve overall gastrointestinal function. Licorice root may also act as a mild laxative, aiding in regular bowel movements and promoting digestive wellness.
Cichorium intybus Root Extract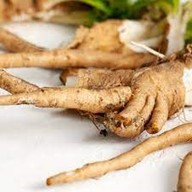 Chicory is a natural prebiotic that can provide several benefits for gut health, as it promotes the growth of beneficial gut bacteria, improves the balance of the gut microbiome, and supports digestive wellness. Its inulin content acts as a soluble fiber, aiding in regular bowel movements and reducing constipation. Chicory's prebiotic properties can help enhance nutrient absorption, boost the immune system, and potentially alleviate gastrointestinal discomfort.
Piper nigrum Fruit Extract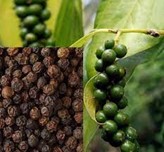 It can improve the body's ability to absorb essential vitamins and minerals, leading to more efficient nutrient utilization and potential health benefits.