Description
Description
Helps Prevent Cells from Dividing (Malignancy).
Support for Correcting Abnormal Function and Regain Physical Resistance
Key Ingredients
Blepharis edulis Seed Extract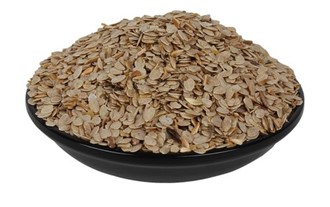 Blepharis Edulis helps to reduce bleeding and bronchial congestion issues and traditionally used to treat infections, such as tuberculosis and hepatitis. The total antioxidant capacity was examined and shown that traditional preparations had unusually high antioxidant potential.
Curcuma longa Rhizome Extract
Curcuma Longa Extract is enriched with powerful natural antioxidant , which helps in maintaining a healthy inflammatory response,reduce inflammation-promoting enzymes in the body and helps boost immunity. Potentially active on cancer cells.
Sophora japonica Flower Extract
Sophora japonica flower Extract contains flavonoids that have strong antioxidant properties and provides powerful immunomodulating benefits important for the management of occasional seasonal discomfort. It also helps maintain healthy histamine level and inflammatory reactions.
Glycyrrhiza glabra Root Extract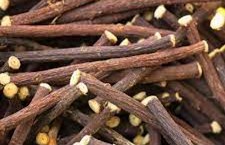 Glycyrrhiza glabra Root Extract provides potential benefits for gut health due to its anti-inflammatory properties, ability to soothe the digestive system, potential for relieving gastrointestinal discomfort, support in maintaining gut flora balance, and aiding in overall digestive wellness.
Cichorium intybus Root Extract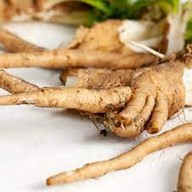 Chicory is a natural prebiotic that can support gut health by promoting the growth of beneficial gut bacteria, improving digestion, enhancing nutrient absorption, boosting the immune system, and potentially alleviating gastrointestinal discomfort. Incorporating chicory into the diet can be a valuable addition to promote a healthy gut microbiome.
Smilax china Root Extract
Smilax helps prevent liver damage. It helps the body as a tonic, reducing anemia. This was suggested in a study that showed that smilax helps increase leucocytes, lymphocyte, and other immune activities.
Hemidesmus indicus Root Extract
Hemidesmus Indicus is a primary detoxification herb in Ayurvedic medicine and shown in studies to be a powerful anti-oxidant, especially against the peroxide molecule. It is anti-inflammatory and antipyretic. One set of research shows that Hemidesmus both directly and indirectly causes cellular death in cancer cells. It promotes the release of ICD inducer factors. At lower concentrations, both monocytes and dendritic cells were activated, indicating that it also stimulates the immune system.
Tribulus terrestris Fruit Extract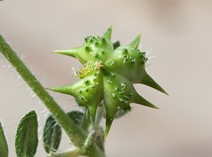 The Tribulus Terrestris, or goats head, is proven to help reduce cholesterol and inflammation. It has mild immunestimulating properties, and healthy heart protecting activity. It contains one steroidal saponin, protodioscin. This promotes the release of nitric oxide in the body, increasing the flow of blood to the muscles, helping to utilize oxygen and nutrients more efficiently.
It also helps stimulate the pituitary gland to produce luteinizing hormone, thus promoting higher testosterone levels. According to other research, "Saponins isolated from the fruit of TT increase in phagocytosis, indicating stimulation of nonspecific immune response.
Piper cubeba Fruit Extracts
The cubeb or tailed pepper, Piper cubeba Linn, helps reduce inflammation and is proven to aid in reducing bacterial and fungal infections. Historical uses include relieving the body of water retention. The Piper cubeba has been proven nearly as powerful as prescribed medications for ulcers, without the side effects. Also, 105 phytochemicals within the herb were linked with immunomodulatory potency by pathway level mapping in the human metabolic network, although how they function is still not understood.
Lepidium sativum Seed Extract
Garden cress, Lepidium Sativum Linn, is known for strengthening the immune system and improving vitamin C levels in the blood. Highly nutritive, cress contains exceptionally high amounts of vitamins A , C, and K along with appropriate levels of fats and minerals to provide high bioavailability .
Piper nigrum Fruit Extract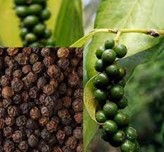 Black pepper detoxifies the body, cleanse the intestine and stomach. Black pepper releases hydrochloric acid in stomach which helps in cleaning the intestines. It can improve the body's ability to absorb essential vitamins and minerals, leading to more efficient nutrient utilization and potential health benefits.