Our Story
By blending the advances of medical science with the benefits of nature, wellness solutions are produced based on the herbal medication system. Eventually, a natural and Halal way was paved through Novexiz.
Novexiz, which means new or original, portrays an innovative discovery something which is much needed in today's modern world laden with diseases previously unheard of, such as COVID-19.
Through sound Research & Development, Novexiz uses an innovative approach to enhance the therapeutic activity of herbs through its association with Probiotic and Piper nigrum. The synergistic combination resulted in an advanced technology known as "SYNERBAL" which enriches herbal efficacy and created faster clinical response, for the good of mankind.
Synergising Nature & Innovation
A synergy between nature and innovation; a safe solution for all.
Unique Synerbal Technology
Innovative approach combining Natural Synbiotics, Natural Bioenhancer and Standardised Herbal Extracts, which are made up of 100% herbal actives.
Halal Certified Formulation
Entire pharmaceutical plant complies to strict Halal standards.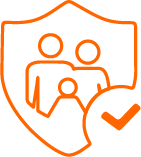 Effective and safe for all
Contains scientifically proven natural herbal extracts which are processed holistically to be vegan-friendly, gluten-free, lactose-free, soy-free, corn-free, wheat free and non-GMO.
Gut Cleansing Properties
A clean gut promotes a better immune system.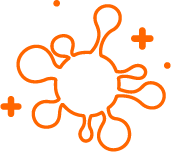 Contain Natural Bioenhancers
Promotes and augment the bioavailability of herbal extracts, and safe for long-term use.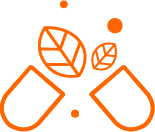 Enhanced Therapeutic Value
Speeds up well-being action compared to normal herbs.

Innovating the future where modernsciences and nature work as one to improve well-being.

We are committed towards improving quality of human life through botanical based health supplements that combine innovations in medical sciences with wonders of nature.